How Does it Work?
Chiropractic works because you are a self healing, self-regulating organism, which is controlled by your nervous system.
Who Goes to a Chiropractor?
People of all ages are turning to chiropractic as a safe alternative to medications and surgery for acute and chronic pain.
What will it Cost?
Because each case is unique, the doctor will discuss cost pertaining to your case during the consultation.
Is it Safe?
It is "remarkably safe." Chiropractic care is a natural approach to better health that is proven safe and effective.
Chiropractic Health Services West Monroe, LA
Dr. Kaleb Deshotel and Dr. Kayla Smith provide quality chiropractic care to patients in Monroe & West Monroe, Louisiana. If you suffer from back pain, neck pain, headaches, sciatica, sports injuries, timgling or numbness, or have been in an auto collision; Chiropractic Health Services can get you back on the road to great health.
Call our office today at (318) 410-9919 for an appointment!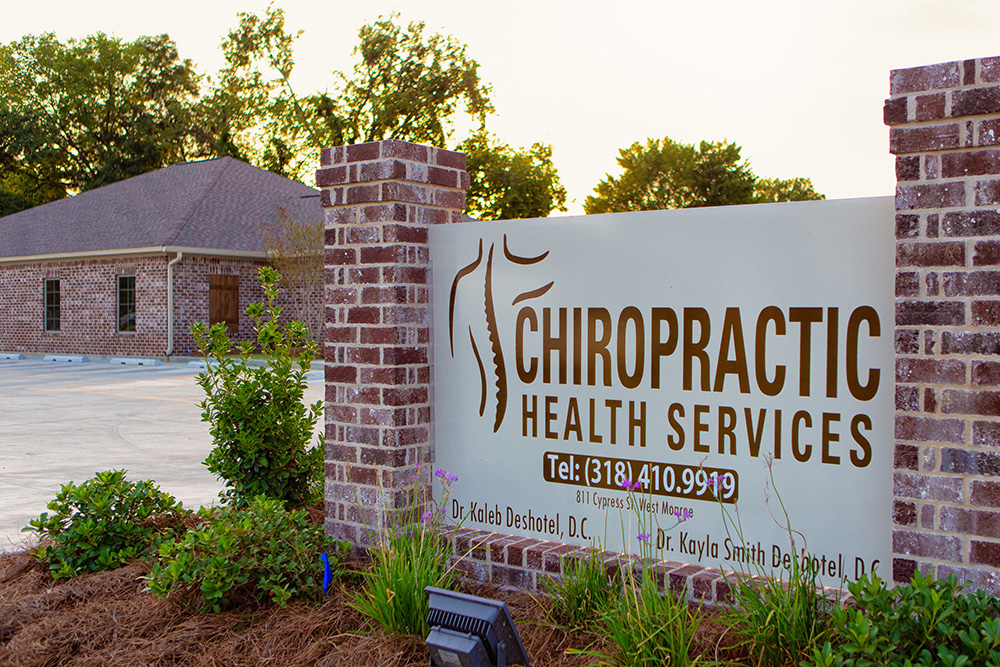 811 Cypress Street
West Monroe, Louisiana 71291
Copyright 2023 Chiropractic Health Services